7 months after BTS Jimin became the 2nd Korean act to have 2 songs surpassing 50 million streams on Spotify, (a feat no one in 5 years achieved after Psy's"Gangnam Style" and "Gentleman" in 2012-2013!) Jimin becomes the first Korean act in history to have THREE solo songs surpassing 50 million streams each on the popular streaming platform.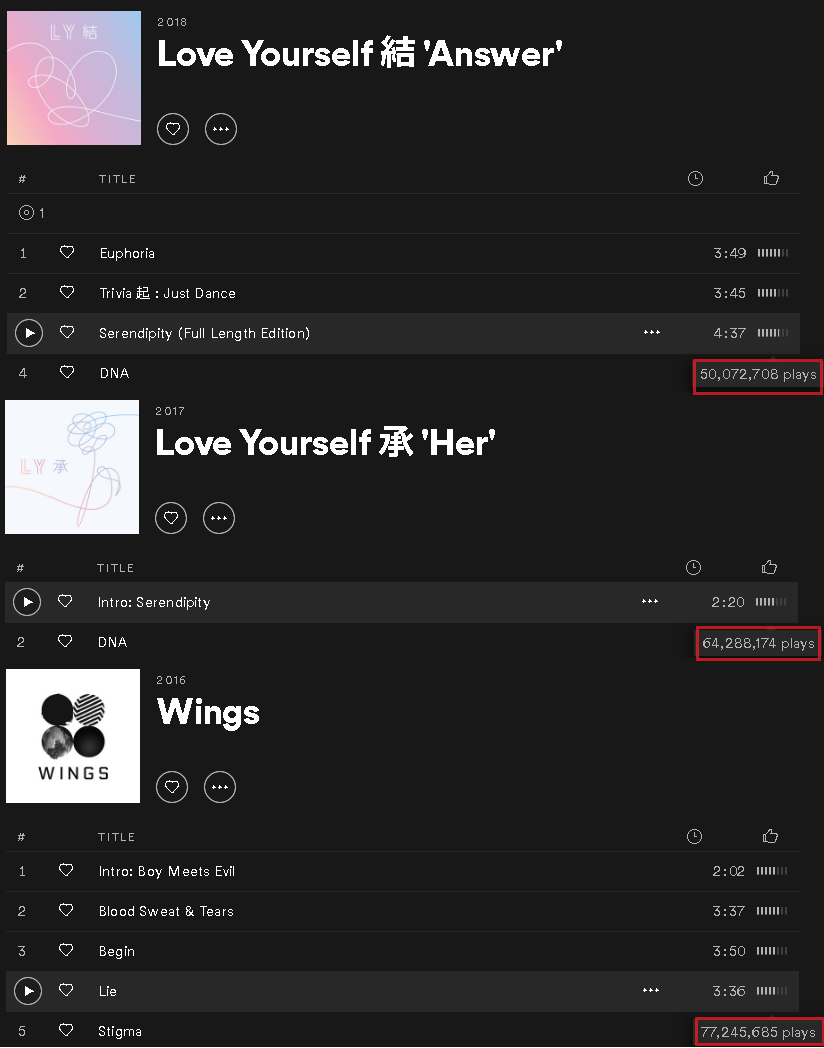 In addition, "Serendipity" (intro & full-length versions) have exceeded over 114 million combined streams on the platform. Meanwhile Jimin's SoundCloud exclusive song, Promise, recently surpassed 163 million streams on SoundCloud.
Notably, Jimin's solo songs have also been listed on Official Chart's 20 Most Streamed BTS Songs in the UK for two years in a row, which proves how popular and loved his solos have been.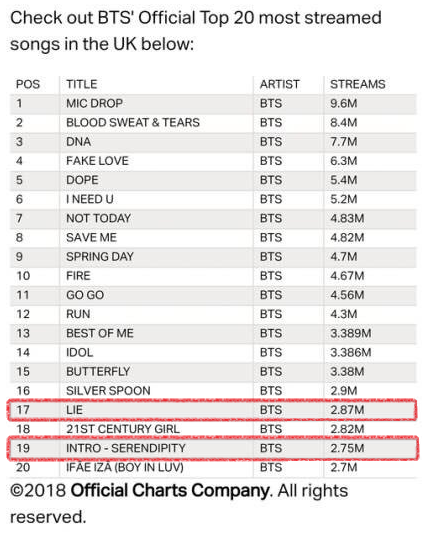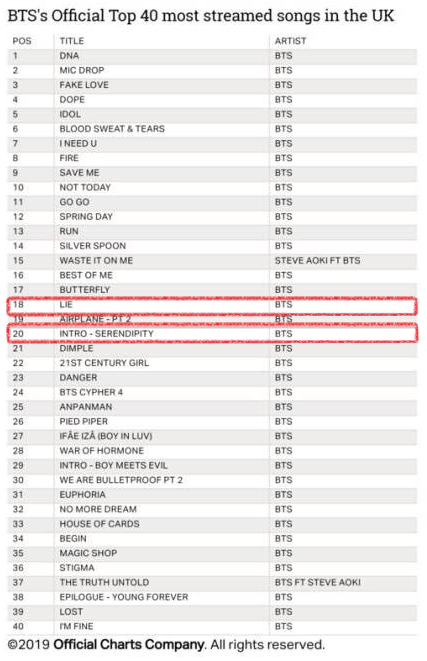 Prior to this achievement, Jimin's solo songs have garnered praise from Korean and international media. "Lie" has been picked as a contest song for YG Treasure Box and Produce 101 series. It caught the attention of fans since it showcases Jimin's unique vocal talent and expressive dance performance. The song has also been widely covered by idols for its intricate choreography and vocals.
"Lie" has also gained attention in the US. Billboard praised Jimin's performance of his solo, stating that he "took things to another level with his expressive delivery of the song's dramatic choreography, telling a message as much with his body as his vocals."
Meanwhile, "Serendipity" has gained the attention of European and North American audiences. His live performances are often described as "sweet and sensual," with vocals that are "sweet and elegant." This solo song earned praise from various celebrities in the United States including Shawn Stockman of Boyz II Men, Maria Canals Barrera, and Khalid himself.