The second straight year the Time magazine has chosen BTS as one of the 25 Most Influential People on the Internet.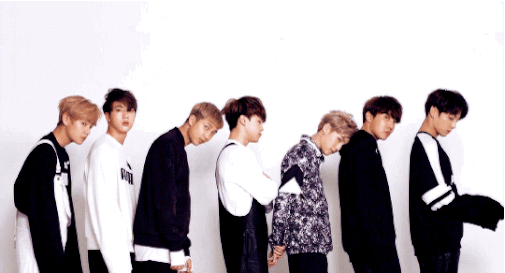 'For our fourth annual roundup of the most influential people on the Internet, TIME evaluated contenders by looking at their global impact on social media and their overall ability to drive news. About half a decade since their debut as a group, seven-member Korean pop act BTS — which they translate as "Beyond the Scene" in English — continues to gain global momentum.'
'They've already broken at least one of their own U.S. records in 2018, releasing the highest-charting K-pop album ever (Love Yourself: Tear, which debuted atop the Billboard 200). 'But the real engine behind their success is their passionate social fanbase, who style themselves as the "ARMY" and eagerly consume anything related to the group, from tweets to videos. For example, the YouTube views within 24 hours for their music video Fake Love almost surpassed Taylor Swift's and Psy's all-time records—no small feat.'
BTS' history-making performance of "DNA" at the 2017 American Music Awards dazzled everyone from Jared Leto and The Chainsmokers to the millions of viewers at home, but this important mainstream-music moment also stood out for what happened in the audience – "ARMY" were supporting them proud and loud!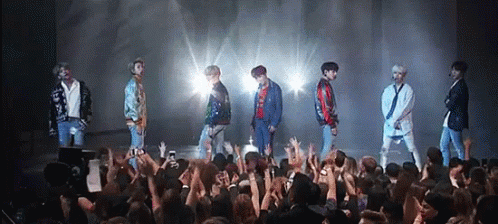 Winning Top Social Artist Award At The 2018 Billboard Music Awards, having at least 50 million followers across English-language social media platforms.' BTS' Twitter account @BTS_twt has 15.4 million followers while the BTS-Big Hit account has 11.4 million.
The Big Hit channel on YouTube has 13 million subscribers and BTS' Facebook account has 7 million followers while the Big Hit Entertainment Instagram account has 11.4 million. Last April, BTS won the Time 100 Reader Poll of the most influential people over the likes of Bruno Mars, Serena Williams and even South Korean President Moon Jae-in. BTS got 16% of the vote, while President Moon was second with 5%, followed by former US President Barack Obama, The Dreamers and Millie Bobby Brown.
Congratulation to this amazing talented group!