Have you seen BLACKPINK at the Coachella and Late Late Show?
On April 12 BLACKPINK made their highly-anticipated US festival debut
The crowd spilled out of the stage's limits, stretching as far as some nearby food vendors, and the air was positively charged with excitement. And BLACKPINK was ready to give their audience everything they'd been hoping for; from the very first notes of opener "DDU-DU DDU-DU," the group proved that they were not here to mess around.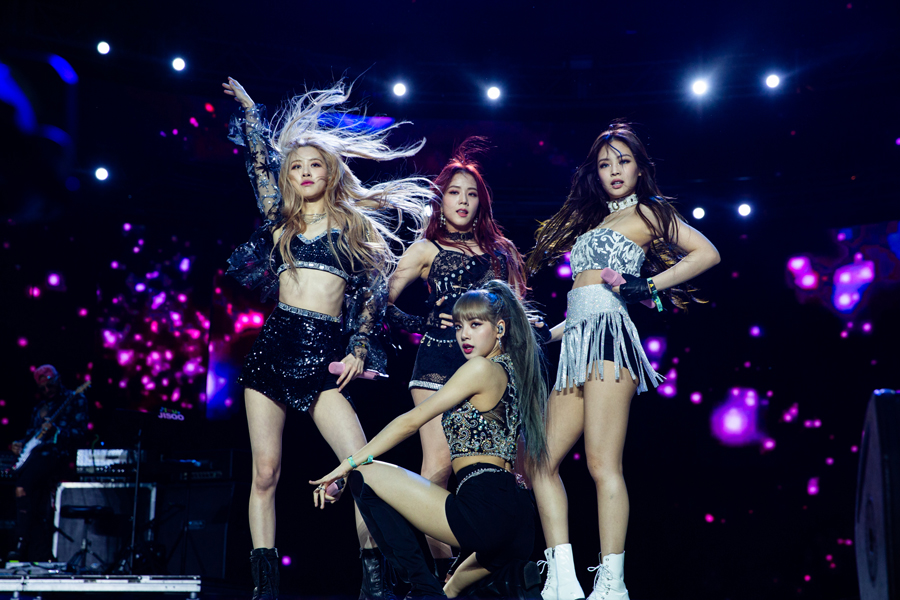 "Kill This Love" also got one of the biggest responses of the night, with the horn-filled chorus echoing across the desert. The stage pulsed red as smoke swirled around the women, and background dancers wearing military-inspired outfits added to the epic number. Above all, the crowd yelling "BLACKPINK in your area!" in unison was undeniably special.
In between historic sets at Coachella, BLACKPINK also attends US TV appearance on the Late Late Show with James Corden. Along with an incredible performance of "Kill This Love", the girls played a game of "Flinch" with Corden, which saw Jisoo, Jennie, Rosé, and Lisa test their nerves of steel by taking turns standing behind a slate of glass as various fruits were propelled their way.